Ginsu Varghese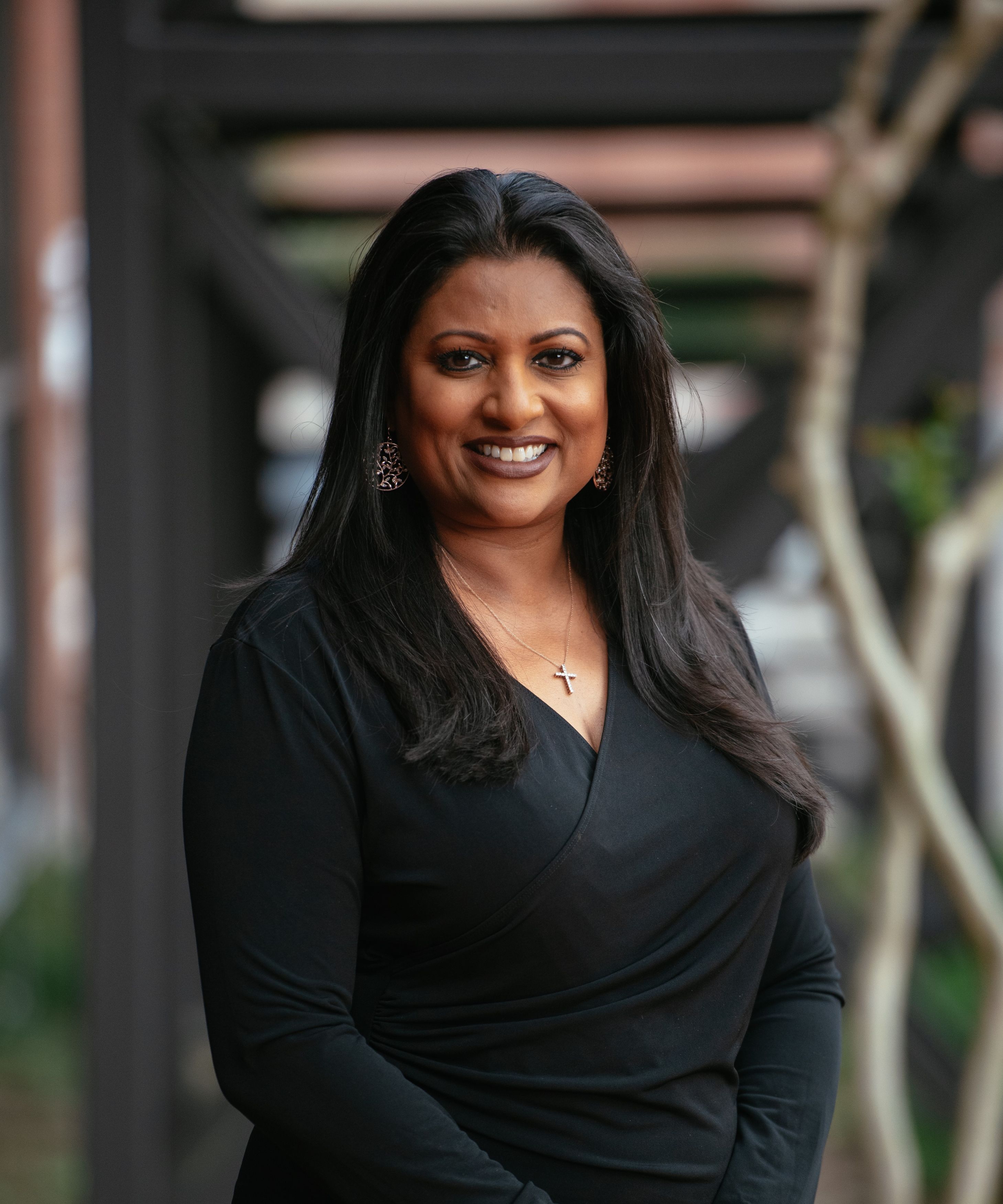 Ginsu is married to Shibu and is mom to Jaden (LP 2022) and Jasmine (LP 2026). The Varghese family has been a part of the Logos Prep community since 2018.
A Dallas native, Ginsu received her bachelor's degree in psychology from Austin College. She continued her graduate work at the University of Houston Clear Lake receiving a master's degree in industrial/organizational psychology and a master's degree in business administration (MBA).
Ginsu's career spanned a variety of industries, including aerospace, government, education, private consulting, and non-profit. She focused her consulting services on professional development, process improvement, and personal development mastery. Along with being a certified Lean Six Sigma Black Belt, Ginsu also holds certifications in various training and leadership curriculum including Franklin Covey, Achieve Global, and NASA's Space Flight Training Instructor Academy at the Johnson Space Center. A career can be fulfilling, but Ginsu finds her role as a servant leader in her family life to be her highest calling.
A member of St. Thomas Orthodox Cathedral, she actively volunteers in youth, family and women's ministries, and chaired the Finance and Fundraising Committee in a multi-million dollar Community Center Construction Project.
The Varghese family enjoys hosting family & friends at their home and being sports fans to not only Houston sports teams, but also fans of Jaden's and Jasmine's teams in football, basketball, volleyball, and tennis. The Varghese family's passion for spreading God's love and their heart for service led them to partner with Angel House to open a children's home in Hyderabad, India in December 2018. The Varghese Angel House is now a home filled with God's presence that has taken many homeless girls from the streets of India into a warm, loving family home - from orphans to angels.