For Future Lions
Virtual Primary Preview
Kindergarten - 2nd grade
We would love to have you join us virtually for ROAR! ROAR happens three times a semester on the Brooks Street Campus and is a time of worship and Bible study with a side of muffins! Though we can't get you a muffin, we would love to extend an invitation for you to join us in a time of worship before school begins. We will begin streaming promptly at 7:45 a.m. and will end at 8:15 a.m. Immediately following will be a Google Meet Q&A Session with our Primary Principal, Becky Ross. Please join us for one or both of these meetings, whichever works best with your schedule.
To register, click here.
CUB CLUB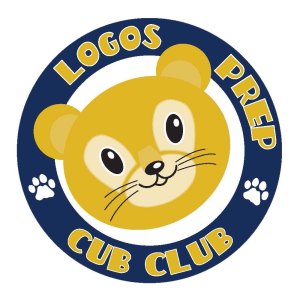 Join the Cub Club and get all the benefits that membership provides! Being a member of the club gives you priority in the admissions process for kindergarten. The cost is $99 and includes admissions testing (an $85 value), priority enrollment, invitations to special Logos Prep events, plus additional Cub Club, members-only goodies, including a Cub Club t-shirt.